Send Inquiry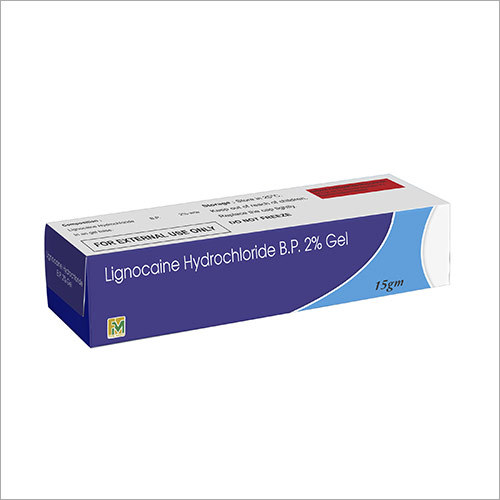 Product Specifications
As per doctor

As per doctor

General Medicines
Product Description
Lignocaine Gel, also known as Lidocaine Gel, is a topical medication that contains the active ingredient lignocaine (lidocaine). It is commonly used as a local anesthetic to numb the skin or mucous membranes, providing temporary relief from pain or discomfort. The gel formulation allows for easy application and absorption into the affected area.
Frequently Asked Questions (FAQ):
Q: What is Lignocaine Gel used for?
A: Lignocaine Gel is primarily used for local anesthesia to relieve pain or discomfort on the skin or mucous membranes. It is commonly used during medical procedures, such as injections, minor surgeries, or dental work. It may also be used to alleviate pain associated with certain skin conditions or to ease the discomfort of hemorrhoids.
Q: How does Lignocaine Gel work?
A: Lignocaine Gel works by temporarily blocking the nerve signals in the area where it is applied. It inhibits the conduction of pain impulses, thereby reducing the sensation of pain or discomfort. The gel is absorbed through the skin or mucous membranes, allowing the active ingredient, lignocaine, to numb the area.
Q: How should I use Lignocaine Gel?
A: It is important to follow the instructions provided by your healthcare professional or the product labeling. Generally, the gel is applied in a thin layer to the affected area, and the dose and frequency of application may vary depending on the specific condition being treated. Always wash your hands before and after applying the gel, and avoid getting it into your eyes or mouth.
Enter Buying Requirement Details
Other Products in 'Pharma Products' category
"We deals in bulk quantity"