08035918697

Send Inquiry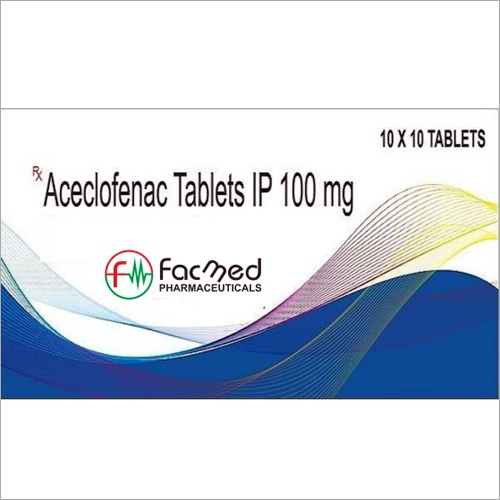 Product Description
Product Name: Aceclofenac Tablets 100mg

Description:

Aceclofenac 100 MG Tablet is a non-steroidal anti-inflammatory drugs (NSAIDs), prescribed for people with painful rheumatic conditions such as osteoarthritis, rheumatoid arthritis and ankylosing spondylitis. Aceclofenac 100 MG Tablet works by blocking the effect of cyclo-oxygenase (COX) enzymes which make chemical prostaglandins at sites of injury or damage, causing pain, swelling and inflammation. It eases pain and reduces inflammation. This medicine should not be given during pregnancy or to mothers that are breastfeeding. Is not recommended for children. This drug is available in tablet form and is taken orally.
Aceclofenac 100 MG Tablet has side effects including diarrhoea, stomach pain, nausea, constipation, vomiting, skin rashes etc. If the side effects are severe or persistent it is advisable to consult your doctor.
You should not be taking Aceclofenac 100 MG Tablet if –
You are allergic to Aceclofenac 100 MG Tablet or other anti-inflammatory pain killers.
You have a heart condition or impaired kidney or liver function.
You are pregnant of breastfeeding a baby.
You have high blood pressure or blood clotting problems.
Alcohol should not be consumed with this medicine. Aceclofenac 100 MG Tablet interacts with certain other medicines like lithium, digoxin, corticosteroids and antihypertensives and certain diseases like asthma, gastro-intestinal toxicity.
Pack Size: 10x10 Tablets IP
Enter Buying Requirement Details
Other Products in 'Pharma Tablets' category
"We deals in bulk quantity"